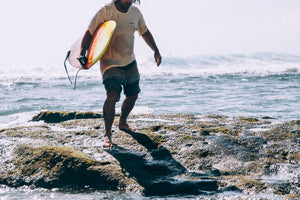 No branding - High quality
Drive + Performence
The best of SUP with factory prices
Who are we ?
The SurfBoard Factory team carefully selects factories around the world to ensure product quality, production line and delivery. SurfBoard Factory not only selects the best factories, but also performs regular quality controls on site.
Originally, SurfBoard Factory is two friends passionate about surfing and board sports who pool their skills to meet a demand for good quality, high performance products without the customer paying for the brand image.
Subscribe to the newsletter
Promotions, news products and sales. Directly to your inbox.
Testimonies
Add reviews and testimonials to highlight your satisfied customers.

Author's name
Add reviews and testimonials to highlight your satisfied customers.

Name of the author
J'ai reçu chez moi mes dérives bien emballées, dans le délai imparti. Après un test à l'eau, la qualité du matériel est bluffante ! Je recommande à 100%, du matos robuste et qualité à un prix raisonnable ! Je ne vois aucune différence par rapport à mes anciennes dérives d'une marque référante.

Léo